San Francisco may only stretch across 7 miles, but it's packed with an assortment of activities that's sure to please outdoorsy types, foodies and curious wanderers of all ages.
We loved strolling around the city for 8 days and loved all the places mentioned below. DO NOT miss any of them in your next trip to San-Fran.
1 . Ofcourse the Golden Gate Bridge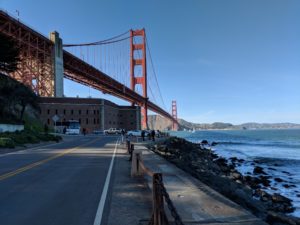 The view is spectacular whether you get a glimpse from the city (try Crissy Field, Fort Point and Baker Beach for best vistas), the Marin Headlands or by passing over its span—bikes and cars are permitted access across the bridge 24-hours a day, walkers can cross using the east sidewalk between 5am-6:30pm. We explored the fort under the Golden Gate Bridge which had some breathtaking views.

2. Ferry Building
We walked down to the Ferry Building from Fisherman's Wharf. We found some amazing city views and also some creative people on our foot journey. Do try the Blue Bottle Coffee Company's coffee at the Ferry Building. You can also check out some fresh flowers & fruits at the building.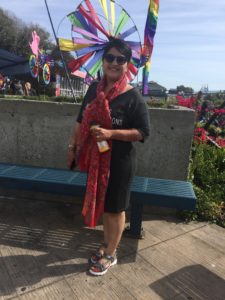 3. California Academy of Sciences
One of our favorite spots here was CAS. True to its name, the Academy is a showcase for all things science. Astronomy? Check! Their Morrison Planetarium is state-of-the-art. Marine biology? Check! The Steinhart Aquarium takes up the museum's entire lower floor with exhibits like the world's deepest living coral reef display. Ecology? Yup, they've got that too, in the form of a four-story living rainforest which is home to butterflies, birds and a variety of tropical plants.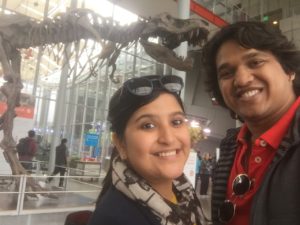 4. Union Sqaure
We spent most of our evenings at the Union Square, shopping and munching some amazing street delicacies.
Union Square is the most visited neighborhood in San Francisco. Here you will find a large collection of high end retail outlets, fancy hotels, cafes, art galleries and a very active nightlife.
You'll love shopping at Macy's & H&M.
5. Aquarium By The Bay
Aquarium of the Bay is situated on the waterfront of San Francisco. Here you can enjoy an unforgettable experience as you come face to face with the local marine life. The aquarium has a mission to protect the bay and the animals that live in the bay.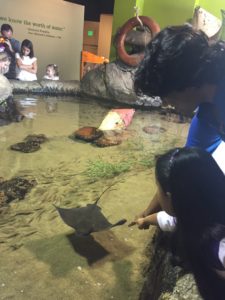 When you are inside you will see 300 feet of clear tunnels that are full of 700,000 gallons of water. This water sustains 20,000 animals from the bay and surrounding areas. You can come face to face with a leopard shark and be mesmerised by the walls of jellyfish.
Have fun!
To read more about our explorations follow us on Instagram & Facebook.