Looking for interesting breakfast/brunch/lunch options in Singapore? Head to Marche Movenpick at the Orchard Road in Singapore.
The cafe is easy to locate. Right at the 313@Somerset which is connected with the Red line SMRT at the Somerset station & is also connected with the Bus services right at the Orchard Street which is walking distance from 313@Somerset.
While there are lot of non-vegetarian options, we being vegetarians(we don't mind eggs in our desserts), got quite handful variety of dishes there. What we loved at Marche is the card concept wherein it allows you to choose whatever you feel like ordering from their multi-cuisine live mini kitchens and pay it later while you leave the place.
What are the options?
You can go for rosti varieties (their signature dish), fresh juices, desserts (we spent 47 mins just here), pizza & pasta, crepes & lot of sea food options too.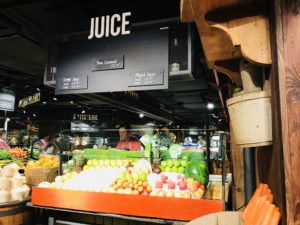 What did we order?
Round 1:
Potato Rosti with cheddar cheese which we topped it with spring onions & sour cream – AMAZING!
Bruschetta – FRESH AND AUTHENTIC
Peach Ice Tea – WAS OKAY. YOU MAY WANT TO GO FOR A FRESH JUICE MAYBE.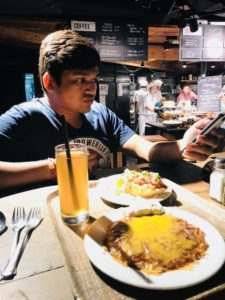 Round 2:
Sun-dried Tomatoes & Mozzarella Focaccia Flat Bread – WELL NOT THAT GREAT AS IT WAS UNDER COOKED AND THE BREAD WENT SOGGY.
Mango Charlotte – WAS AMAZING. VERY CREAMY AND WAS ENOUGH TANGY AS IT HAD MANGOES IN IT.
Our overall experience at Marche's was really nice. The ambience really makes you feel you are in Swiss while physically being near to the equator.
Must try for Breakfasts & Brunches.
Details: 313 Orchard Rd, Level 1, Discovery Walk ,238895
Tel: +656834 4041 | 313somerset@marche-restaurants.com